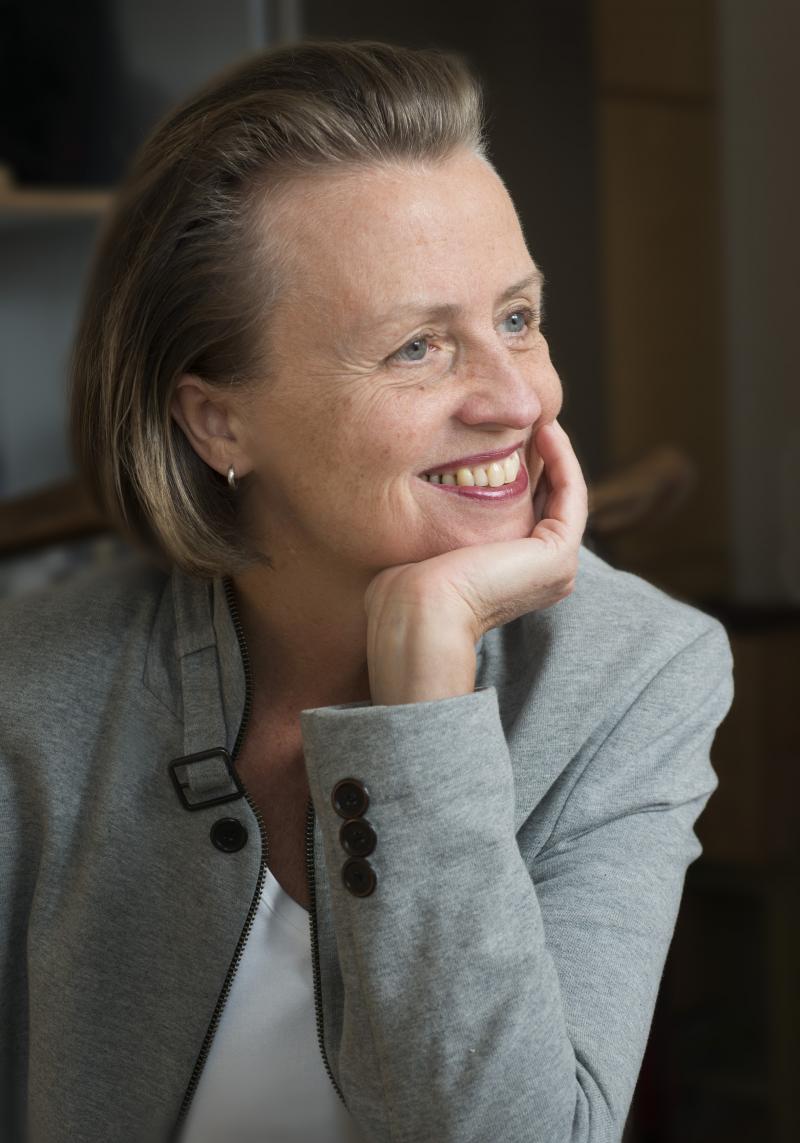 (English)
Cecilie Ore (1954) started out studying piano at the Norwegian Academy of Music and in Paris (1974-81), before she turned to composition studies at the Institute of Sonology in Utrecht and with Ton de Leeuw at the Sweelinck Conservatory in Amsterdam (1981-86).
The tetralogies Codex Temporis and Tempora Mutantur and the orchestral piece Nunc et Nunc are among her most important instrumental works from the 80's and 90's. Since year 2000 she has worked on text-based projects with an increasingly critical glance on society. The stage work A. - a shadow opera, Schwirren for vocal ensemble, the chamber opera Dead Beat Escapement, Come to the Edge! for choir and the political stand-up romance Who do you think you are? all exemplify this. The themes range from death penalty to freedom of speech. Since 2018 her music is influenced by nature: The H2O-trilogy, Hototogisu! - a cuckoo cries, Katsu! and Lex Naturae.
Cecilie Ore has won both national and international prizes for her work. She has been performed and commissioned by major orchestra, ensembles and choirs as the BBC Symphony Orchestra, Ensemble Mordern, BBC Singers, and the Norwegian National Opera & Ballet.
-------------
(Norwegian)
Cecilie Ore (1954) studerte klaver ved Norges Musikkhøgskole og i Paris og deretter komposisjon ved Institutt for Sonologi i Utrecht og med Ton de Leeuw ved Sweelinck-konservatoriet i Amsterdam.
Blant hennes viktigste instrumentale verk på 80- og 90 tallet er tetralogiene Codex Temporis, Tempora Mutantur og orkesterverket Nunc et Nunc. Etter år 2000 har hun i stadig større grad arbeidet med tekstbasert og samfunnskritisk musikk. Det sceniske verket A. - ein skuggeopera, Schwirren for vokalensemble, kammeroperaen Dead Beat Escapement, korverket Come to the Edge! og den politiske stand-up romansen Who do you think you are? er alle eksempler på dette. Temaene spenner fra dødsstraff til ytringsfrihet. Hennes seneste verk har naturen som tema: H2O-trilogien for strykekvartett, Katsu!, Hototogisu! - a cuckoo cries og Lex Naturae.
Cecilie Ore har vunnet både nasjonale og internasjonale priser for sine verk, deriblant Arne Nordheims Komponistpris i 2004. Hun har bl.a. blitt fremført av BBC Symphony Orchestra, Ensemble Modern, BBC Singers samt en rekke norske og nordiske ensembler.